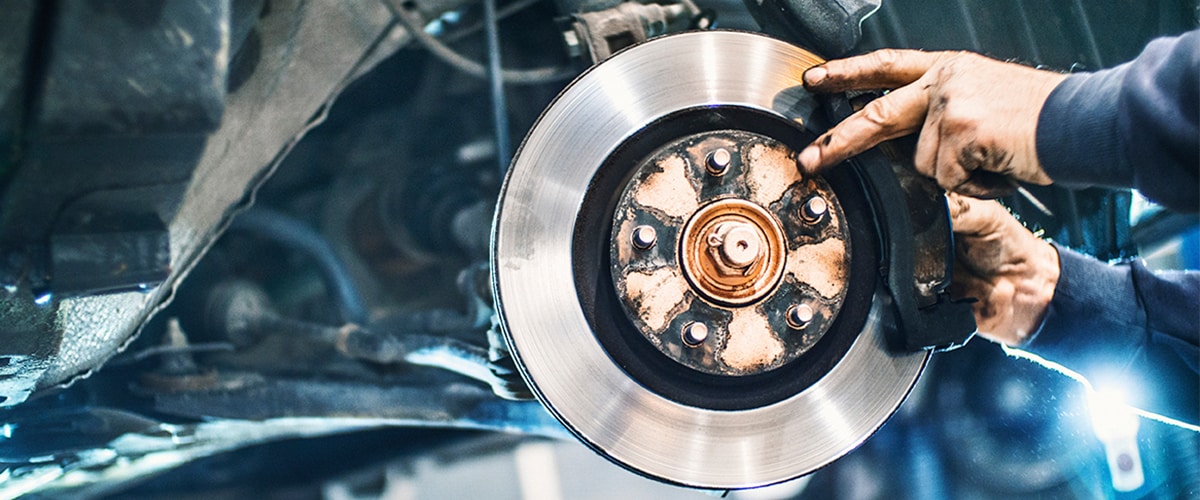 Brake Service
at Capitol Hyundai
Explore Expert Brake Service at Capitol Hyundai Montgomery
Drivers who take to the road often will undoubtedly find themselves using their brakes consistently. When you use them daily, they wear down over time, and you'll find yourself looking for a trusted location to have service performed at. That's why the Hyundai-trained technicians are available at our convenient location at a time that works for you. We perform a variety of services, including maintenance work on your brakes, and we use state-of-the-art diagnostic and repair tools to get the job done to your satisfaction. Check out below for some tips on keeping up with your brake maintenance and give us a call when you need service performed.
We're sorry, we do not currently have any specials published. Please check back soon or contact us for more information.
Signs Your Brakes Need Service
You should be fairly vigilant when it comes to your brakes. If they begin to fail, it can affect the performance of your vehicle. This may lead to potentially tricky situations that result in costly repairs, and we want to help you avoid that. The following are some signs that you might need new brakes.
Longer Stopping Distances
Brake Light or ABS Light Comes On while Braking
Gas Pedal Feels Soft or Spongy
Vehicle Pulls to the Left or Right when Braking
If you happen to notice any of these signs when operating your brakes, you should contact us immediately and get your Hyundai in for a service appointment.
How Often Should You Get Your Brakes Serviced?
Generally, brakes should be replaced every 50,000 miles, but this can vary on a few different conditions. Whether you drive through rough conditions including weather and traffic, or you're the type of driver who uses their brakes more often than other drivers, you might find yourself need service sooner rather than later. For a more specific schedule, consult the owner's manual that comes with your Hyundai model.
For premium service and top of the line parts, contact the service center at Capitol Hyundai Montgomery. Swing by or call to schedule an appointment, and we'll make sure every part of your Hyundai stays in tip-top shape.
Hours
Monday - Friday

7:00 AM - 5:30 PM

Saturday

8:00 AM - 3:30 PM

Sunday

Closed