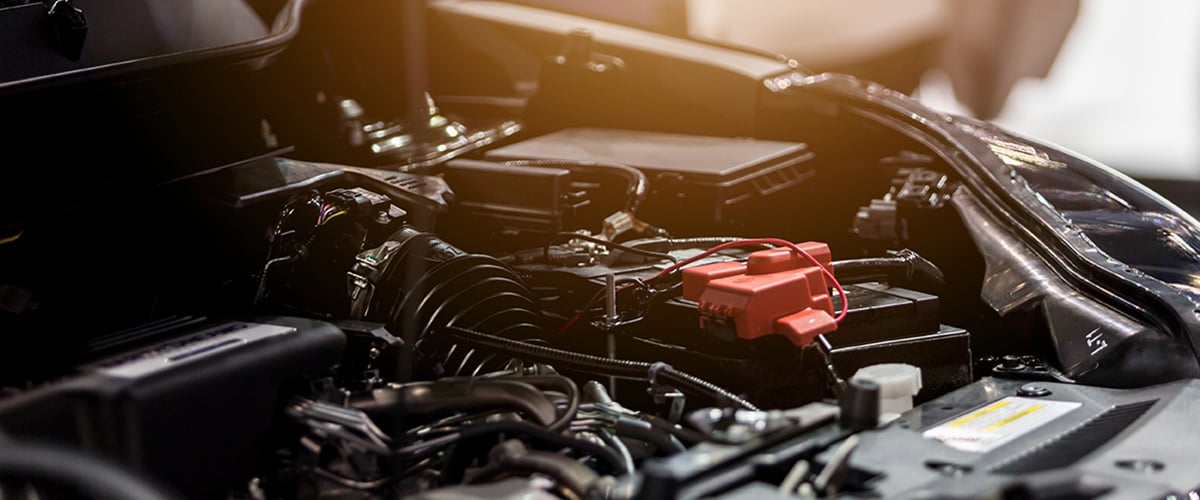 Battery Service
at Capitol Hyundai
Keep Your Battery Powered and Ready to Go with the Service Team at Capitol Hyundai Montgomery
Your car battery does a lot for your Hyundai vehicle. Not only does it provide the spark necessary to start your engine, but it also provides power to the various electronics in your car. When your battery starts to fail, it can affect the performance of your electronics, and it can even cause issues starting your Hyundai. If you want to avoid issues, swing by Capitol Hyundai Montgomery, and we'll assist you with any of your maintenance or repair needs. Our expert technicians are well-equipped for any issues, and we're happy to get you back on the road in no time flat. Whether your battery is failing or another issue is occurring, give us a call!
We're sorry, we do not currently have any specials published. Please check back soon or contact us for more information.
Signs Your Car Battery Needs Service
There are a few things you should look out for when it comes to your car battery failing. If you happen to notice any of these signs, give us a call, and we'll get you service as soon as possible.
Slow Starting Engine or Issues Turning Over
Dim Lights or Misfunctioning Electronics
Check Engine Light is On
Corroded Connectors or Bad Smell Coming from Battery
If you don't pay attention to the warning signs, this can negatively affect the performance of your vehicle and might cause your vehicle to lose power at inopportune times.
How Often Should I Get My Car Battery Replaced?
Our expert service center technicians typically recommend that you get your battery replaced after the three-year mark. Waiting much longer past that can greatly affect your Hyundai's performance, and they can become unreliable and unsafe. For your specific Hyundai vehicle, you should refer to your owner's manual as it has routine maintenance schedule designed for your model.
Why choose Capitol Hyundai Montgomery? We offer stellar service from a highly-trained team, and we only use genuine Hyundai parts. If you want expert service at a convenient time for you, give us a call, and we'll get you an appointment that fits into your busy schedule. We can't wait to assist you with your Hyundai needs!
Hours
Monday - Friday

7:00 AM - 5:30 PM

Saturday

8:00 AM - 3:30 PM

Sunday

Closed