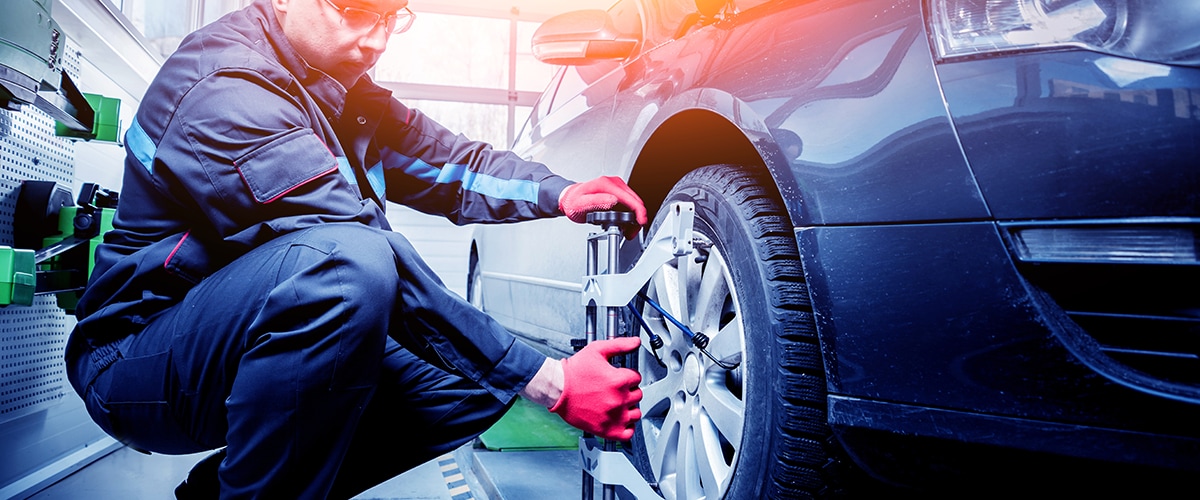 Alignment
at Capitol Hyundai
Tend to Hyundai Wheel Alignment Issues at Capitol Hyundai Montgomery
Keeping the wheels on your Hyundai properly aligned is crucial if you want to get the most out of your tires and enjoy smoother handling. Over time, daily driving can nudge your wheels out of alignment. Hitting potholes and curbs can also expedite this process. It doesn't take much of a misalignment to cause trouble, which is why we encourage our customers to schedule regular wheel alignment inspections and adjustments with our service center to keep their vehicles in tip-top shape.
How can I tell if my Hyundai needs a wheel alignment?
If your wheels are misaligned, you're likely to notice a few warning signs. Keep an eye out for the following symptoms:
Excessive or Uneven Tire Wear: Misaligned wheels can cause your tires to wear down prematurely and in unusual ways. If you notice that your tires are wearing down faster than normal or that they seem to be wearing unevenly, it is likely due to wheel alignment issues.
Pulling to One Side: If your car drifts in one direction when you intend to drive straight, your wheels could be misaligned.
Vibrating or Crooked Steering Wheel: If you notice that your steering wheel vibrates or that it's off-center, we recommend getting your wheel alignment checked.
Why schedule a wheel alignment at Capitol Hyundai Montgomery?
Keeping your Hyundai in excellent condition and paying close attention to detail to make sure that your vehicle is up to Hyundai standards and specifications is our specialty. With our cutting-edge tools and equipment, we can get your car's wheel alignment precisely where it needs to be so that you can enjoy longer-lasting tires and improved handling.
If you want to know more about what our team can do to help you keep your Hyundai in great condition, please feel free to reach out to us!
Hours
Monday - Friday

7:00 AM - 5:30 PM

Saturday

8:00 AM - 3:30 PM

Sunday

Closed