Craig Lyne Wins Nations Service Consultant Competition
and Competed in World Service Consultant Competition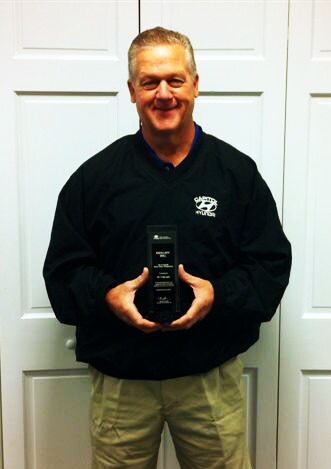 In August of 2012 Craig was contacted by Heath Foshee, DPSM with Hyundai motor manufacturing America, announcing he had been selected from the south region to compete in a service advisor national walk around competition. There were only 10 people selected nationally out of approximately 845 dealerships. The criteria in which they used to select the 10 was based on Hyundai certification and most importantly, their personal customer satisfaction scores. The national competition was held in Dallas, Texas September 19- 21 and consisted of a 50 question test and a walk around of the customer/vehicle write up process. Each advisor was scored in the walk around in several different areas from greeting the customer by name to your appearance. The 2 top finishers in Dallas would continue on to compete in Seoul Korea in the world competition October 21-27. Craig was fortunate enough to finish in first place in Dallas. The world competition consisted of 63 people from 45 countries The assessment was a 25 question test, an interview and a very detailed customer walk around. In the competition, each advisor had an interpreter for the language barrier making it a challenge when compared to one's normal routine. Craig shared, "Although I didn't fare as well in Korea, I did finish a respectable 14th with an award for excellent service skills. The highest honor I received was the privilege to read and present the championship oath for all competitors to Kang Rae Lee, head of service operations in Korea. I was very honored to even be chosen to go to Dallas but the trip to Korea was amazing! We were treated first class in every way." Our Capitol Hyundai family is so very proud of Craig and his accomplishments!